Departments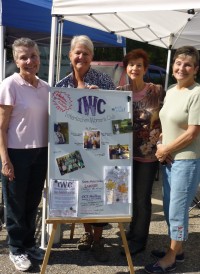 Departments 
HOSPITALITY/ MEMBERSHIP/WELCOME........BARB COOPER & KATHY DIERKES  
SUNSHINE FUND.......................................MARY PIKE
WAYS AND MEANS..........................BARB BAYER
DEAN OF DEPARTMENTS/CALLING COMMITTEE, VERTA ODZIANA
 DEPARTMENT 
ARTS…………………………………BARB BAYER
Conservation....................………SUE MESSNER
Education....................................SUSAN HUGHES
HL & Public Affairs..……………..RUTH MCKELVEY
HOSPITALITY/MEMBERSHIP/WELCOME COMMITTEE:
SUE MESSNER
PAT TALLMAN
JAYNE MCPHILIMY
BARB COOPER

CLUB HISTORIANS:
BARB BAYER
SUSAN HUGHES 
Updated 3/25/22 =

ART DEPARTMENT (7)
Barb Bayer, Chairman
Gerry Slis
Jayne McPhilimy
Helen Hankins
Alice Nichols
Gail Lanphear
Julie Lutz

CONSERVATION DEPARTMENT (9)
Sue Messner, Chairman
Pat Sterzik
Pat Thompson
Jeannie Vandermeer
Mary Jo Barck
Deb Moody
Verta Odizana
Merry Koon
Anne Yambor

EDUCATION DEPARTMENT (8)
​Susan Hughes, Chairman
Barb Cooper
Cathy Dierkes
Judy Merrill
Christine Wurst
Marsha Gresso
Donna Pierson
Danielle Beiganowski

HOME LIFE/PUBLIC AFFAIRS DEPARTMENT (9 )
Ruth McKelvey, Chairman  
Opal Steele
Mary Pike
Pat Tallman
Kathy Sabel
Nina Wolpe
Sue Martin
Laurie Bouwman
Colleen Hansz Fogel
 -Patti Larson - only here in June & October - put with hosting dept.                                       while here.
-Alternates to be called by Dept. Chairs for luncheon assistance as needed, list will be provided.
Department hosts by month for 2021
        Sept.- Hosted by IWC Board
        Oct.- Hosted by Conservation Department
        Nov.- Hosted by Home Life and Public Affairs Department, '
        Oct.- Hosted by Conservation Department
        Nov.- Hosted by Home Life and Public Affairs Department, '
        Oct.- Hosted by Conservation Department
        Nov.- Hosted by Home Life and Public Affairs Department, '
                 bring scarves, mittens,      
                 gloves, hats for Westwoods and Silver Lake students.  
        Dec.- Holiday Luncheon, all bring dish/appetizer to share 
        April- Hosted by Arts Department
        May-  Hosted by Education Department,bring paper 
                  good/products for Father Fred.  Election of officers,
        June- End of year luncheon,  Installment of officers,  June 12, noon, place  TBA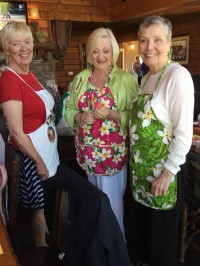 Every member is required to be signed up with a Department.  The Departments take turns hosting meetings, providing lunch and choosing the program to be presented.  New members may choose from Departments that have openings.  The Departments are:
ART
"Art is essential to your quality of life!" The Interlochen Woman's Club Arts Community Service Program "encourages members to promote and support art activities in our community.  It is designed to inspire clubwomen to create programs and projects that include music, dance, drama, theater, and other arts related areas, both traditional and innovative.  The artistic experience can be outward reaching or for inner satisfaction."
EDUCATION
"Education is not the filling of the pail, but the lighting of a fire."  William Butler Yeats
"Education opens doors to a new life of opportunities for our youth as well as those returning to school, whether it is in a degree program or a self-improvement course.  The goal of Interlochen Woman's Club Education Community Service Program is to assist in the goal to improve others through higher education.  We do that by giving scholarships so that others can make a meaningful contribution to our community.  Education can assist in the goal to end poverty, attain a better job, improve quality of life and create a better world."
CONSERVATION
"Our natural resources are among our most precious treasures."  The Interlochen Woman's Club Conservation Community Service Program is "designed for members to gain an appreciation for our environment.  Through preservation, maintenance, and restoration of our natural resources, it strives to educate members about the importance of beautifying our communities; preserving, maintaining and restoring natural resources; and stimulating citizen action to address these concerns  Our natural resources include, but are not limited to, water, tress, plants, air, land and wildlife."
HOME LIFE & PUBLIC AFFAIRS
The Interlochen Woman's Club Home Life Community Service Program is "designed to inform members of issues that affect the well-being of individuals, families, and communities by providing opportunities and resources to meet and address needs through volunteering.  Through this program we may develop and implement creative projects that promote a healthy lifestyle; increase awareness, prevention, research, and treatment of disease; target personal development, address the issues of hunger, inadequate housing and homelessness; and/or prevent or correct financial difficulties."